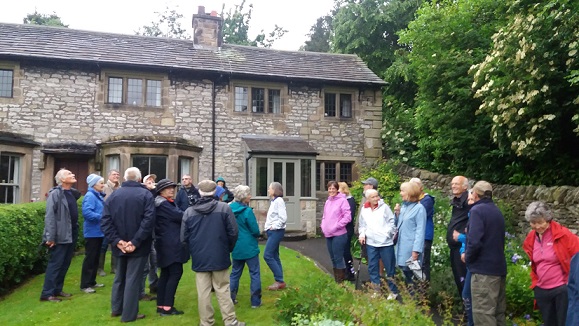 The event in Youlgrave on Tuesday night drew 23 people, a great turnout considering it had been pouring hard all day, just ceasing as we assembled at 7.30.
The walk round the village visited several properties where Swifts (and house martins) were nesting. At the property shown in the photo, where the owners clearly loved their swifts, parent birds flew in and out just above our heads as we stood watching, presumably feeding their chicks.
The walk was followed by a talk in the reading room and a display of boxes and literature.
(Many thanks to Ian Weatherley for organising this event and to Bakewell Bird Study Group for their support.)
Nick Brown